About Us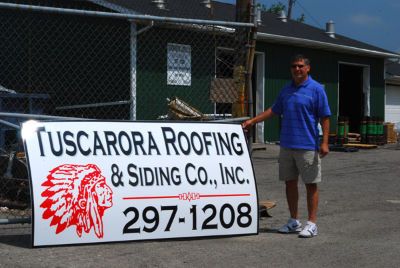 In 1967, William Farnham Sr. believed that quality materials and services at a reasonable price were the foundation for starting a roofing company in Buffalo, NY and surrounding area. Since then, we have been committed to safety, quality, and customer satisfaction.
One of the best reasons people choose Tuscarora Roofing and Siding is because of our satisfied customers. This is by design and not by chance. We make every effort when working around your project to turn what could be an unpleasant experience into a swift and painless job.
It is not uncommon for Tuscarora Roofing and Siding to leave our customer's property cleaner than when we started. Tuscarora Roofing and Siding's policy of providing the highest quality products and services without cutting corners has been our trademark for over 5 decades. We are humbled and feel blessed when our customers gladly refer their friends and associates to us. Along with expert roofing and siding services, we also offer window installation, new and redesigned decks and porches in Buffalo and Western New York.
When it is all said and done, businesses have a common bottom line...performance. This standard applies to employees, distributors, and management. So it is only logical that it also applies to roofing contractors. Tuscarora Roofing and Siding is committed to providing our customers with quality workmanship, top performing materials, and giving our absolute best to customer service. You can't be in this business for over 50 years without providing what is important to our customers. We nail it!
Invest in Tuscarora Roofing and Siding and watch your investment pay you back in the years to come.
Tuscarora Roofing and Siding Company is a New York State certified minority business.