How to prevent/mitigate ice damming - Part 2
Tuesday, February 1st, 2022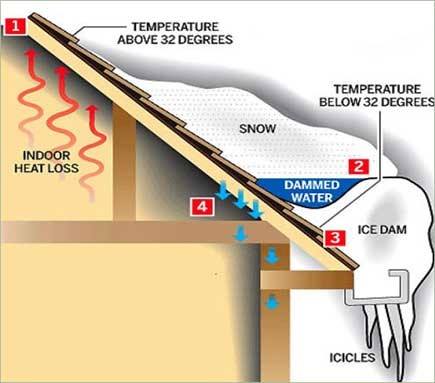 in a series concerning Ice Damming.
This article will discuss steps to help prevent Ice Damming.
Some, maybe most homeowners wait for interior damage to occur before calling us. What they don't realize is that the damage is already done to the wood decking and attic insulation resulting in repairs being more serious than expected.
Note that replacing a roof will give you a new roof but it will not resolve the cause of the ice dam.
So what will help the fight against ice dams?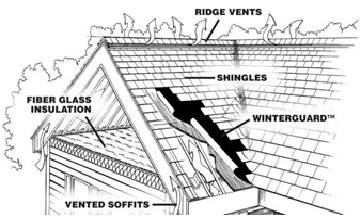 Proper insulation – this is the single best solution for preventing ice damming. An insulation contractor can tell you how much additional insulation is needed.
2. Proper ventilation – making sure there is proper attic air intake and exhaust vents is crucial. Additionally, insure the air baffles in the attic are not obstructed. The air will not flow properly if the old insulation or the newly added insulation obstructs the flow.
Ice Damming Article #3 will discuss what the homeowner can do once ice damming starts forming.